Our company has passed the standard requirement of ISO9001:2008 in June,2010.In July,2010,approved by AQSIQ of the People's Republic of China,we obtained special equipment manufacturing certificate,No. TS2710的D03-2015 of the people's Republic of China. To insure the quality of our products, we have equipped perfect inspection facilities,such as imported OES(Optical Emission Spectrometer),UT(Ultrasonic Testing)and ET(Eddy Current Flaw Testing),etc.We also own import-export operations right.Our products has been exported to Europe,Japan,Middle East,Southeast Asia and so forth.Stainless steel pipe of brand ZKV enjoys great reputation among customers at home and abroad.Our company can not only produce various standards of steel pipes,but also can have them nonstandard as customers' requirements.As to our certificates,please refer to the certificate page on our website.
Hot dip galvanized pipe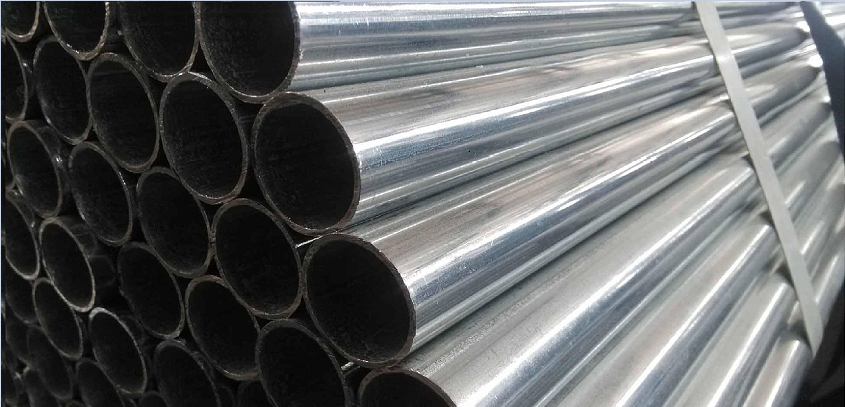 technical description for galvanized pipe:
surface treat; galvanized or oil painting
specification 1/2''-10''
grade Q195 Q235 Q 345 Q215 ST33
Good packing heagonal standard
TOLERANCE
:a) On Specified OD + 0.5mm (Ovality 0.5mm)
:b) The Inside Diameter of ubes shall allow insertion of a guage of 37.7mm dia for a minimum length of 200mm.
:c) On Wall thickness -10%
:d) The mass deviation on a single tube shall not exceed -7.5% of the specified mass.
2. ENDS
: Cut cleanly and nominally square with the axis of the tube and free from excessive burrs.
3. PROPERTIES
:a) Chemical (Maximum) C - 0.20%, SI - 0.05%, MN - 1.40%, P - 0.04%, S - 0.045%, AL - Min. 0.02%.
:b) Mechanical = UTS - 340 to 520 N/mm2, YS - 235 N/mm2 (minimum) & %Elongation on 5.65 S0 - 24% (minimum).
4. FLATTENING TEST WELD AT 90 DEGREES (COLD)
a) For weld : Distance between the platens, measured under load is not greater than 75% of the OD of tube.
b) For Material :Distance Between the platens, measured under load is not greater than 60% of the OD of tube.
5. STRAIGHTNESS
: 1 in 500 (In 1 meter it should not exceed 3mm).
6. ZINC COATING
: Minimum local coating thickness on the outside surface 40 microns.
Related Products